Isumi Never Land
一日一組限定一棟貸切の宿
大人も子供になれる場所
いすみネバーランド
Exclusive to one group per day,
a property that offers
a dreamlike experience
in Isumi City, Chiba Prefecture
Exclusive to one group per day,
a property that offers
a dreamlike experience
in Isumi City, Chiba Prefecture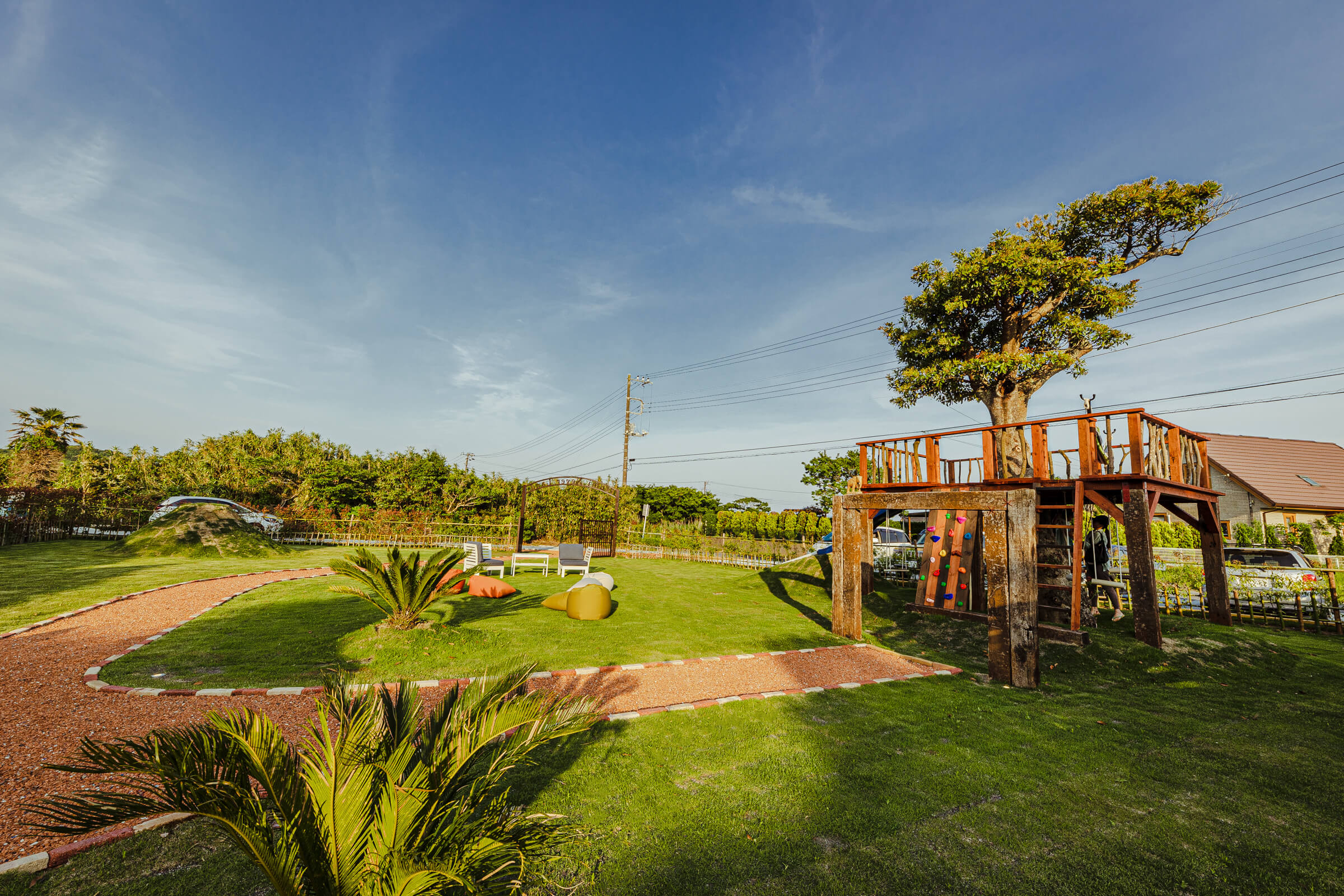 Features a tree house
on the spacious grounds
and a yard where
adults, children, and dogs
can enjoy themselves
with peace of mind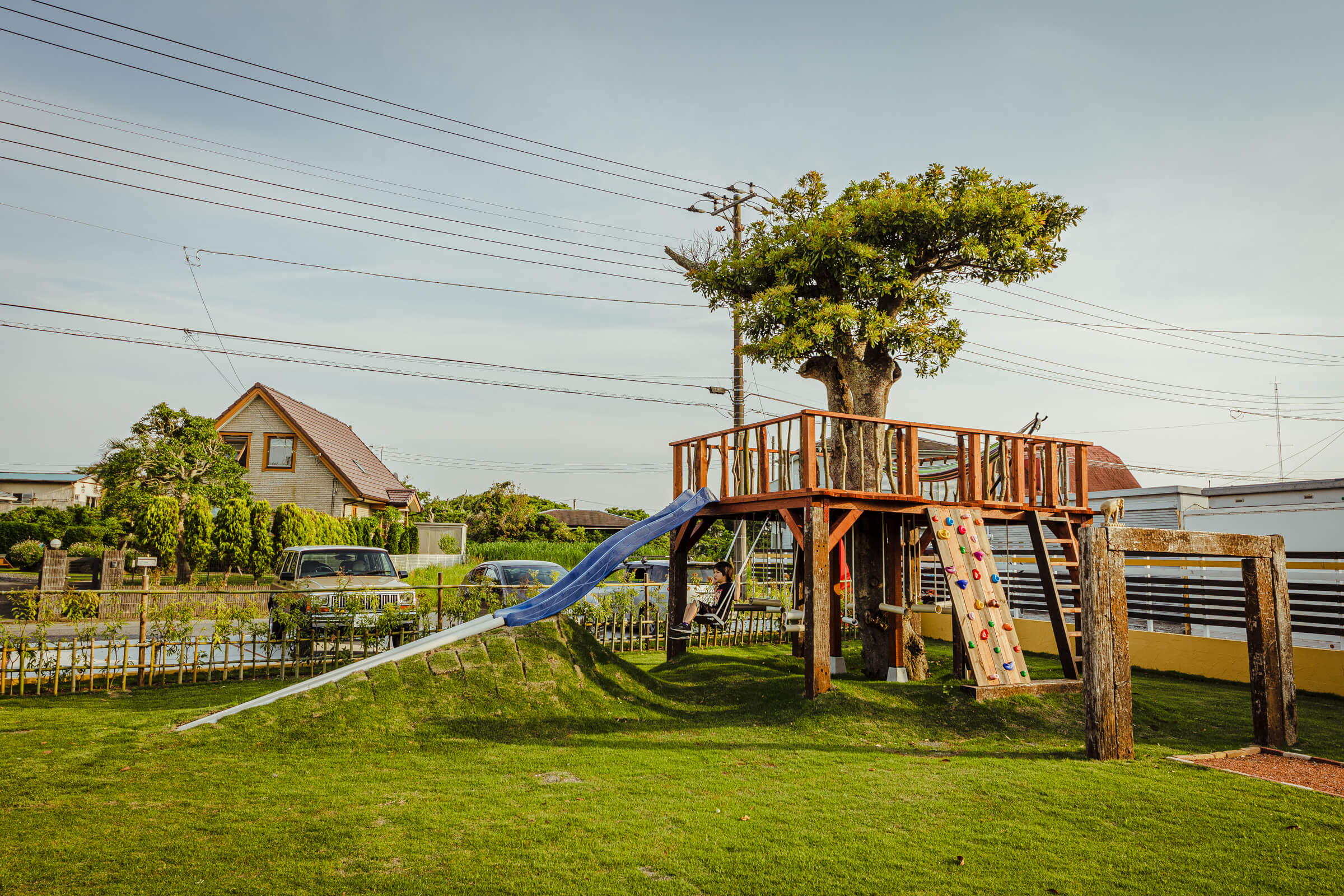 Playground equipment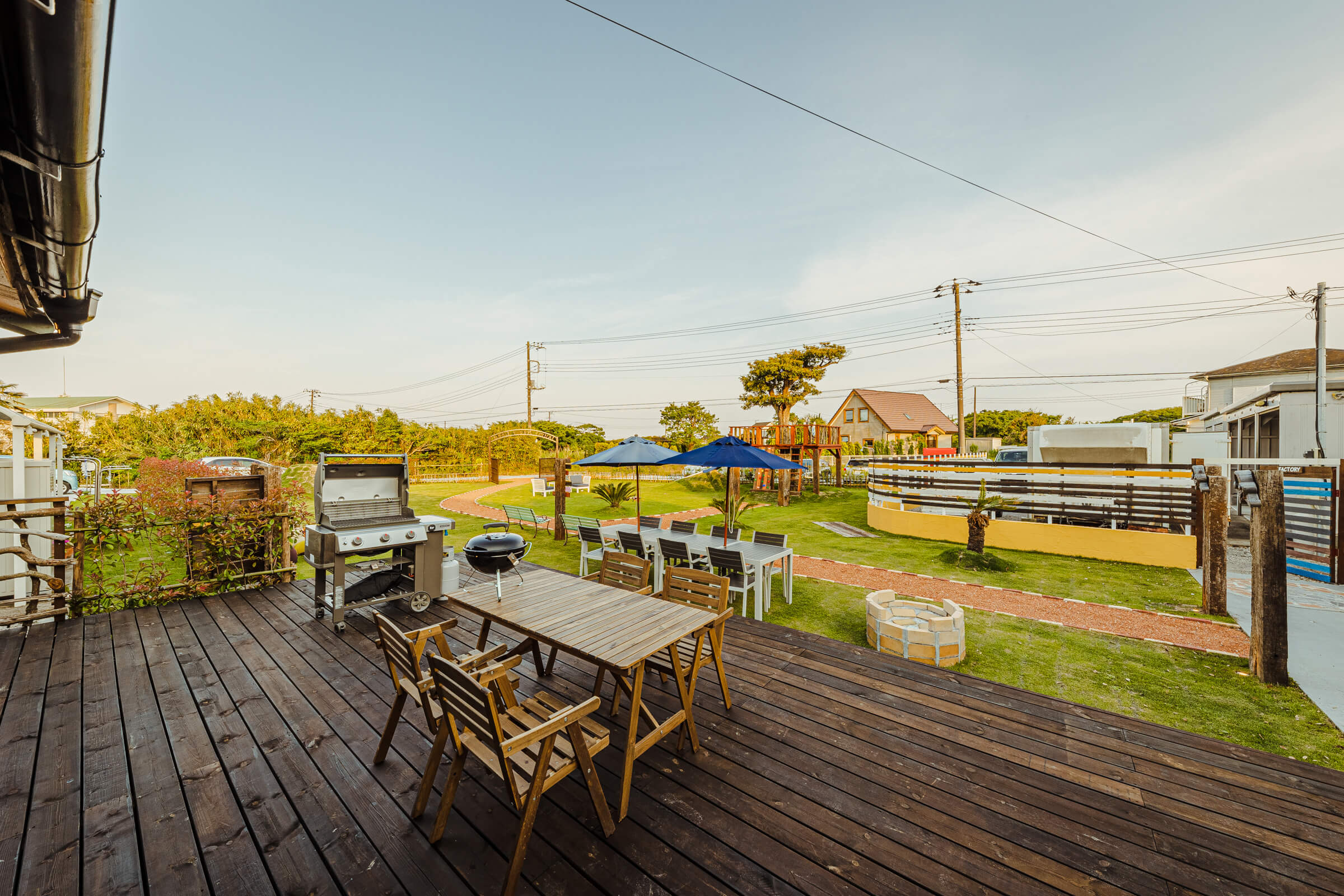 Wood deck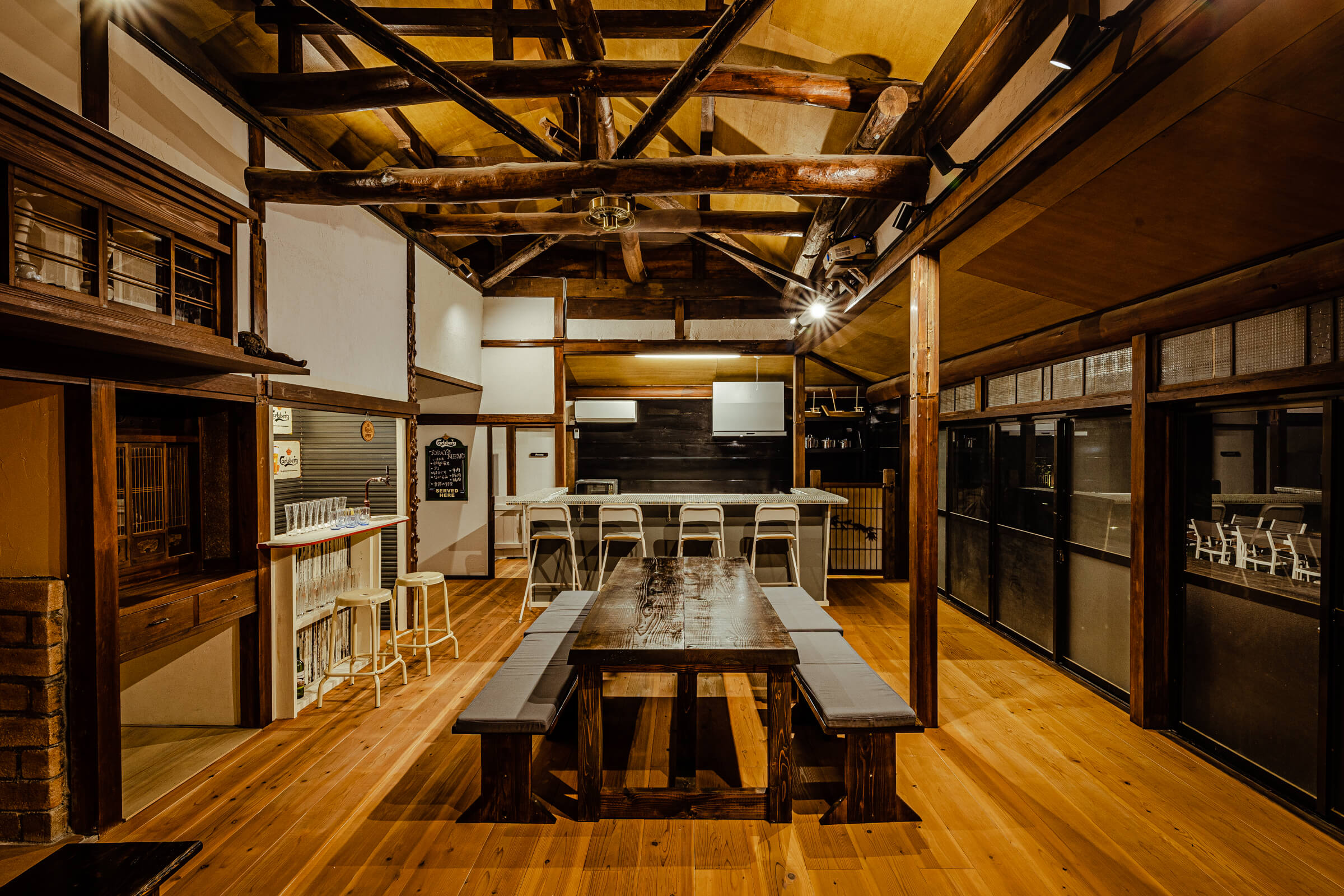 Living room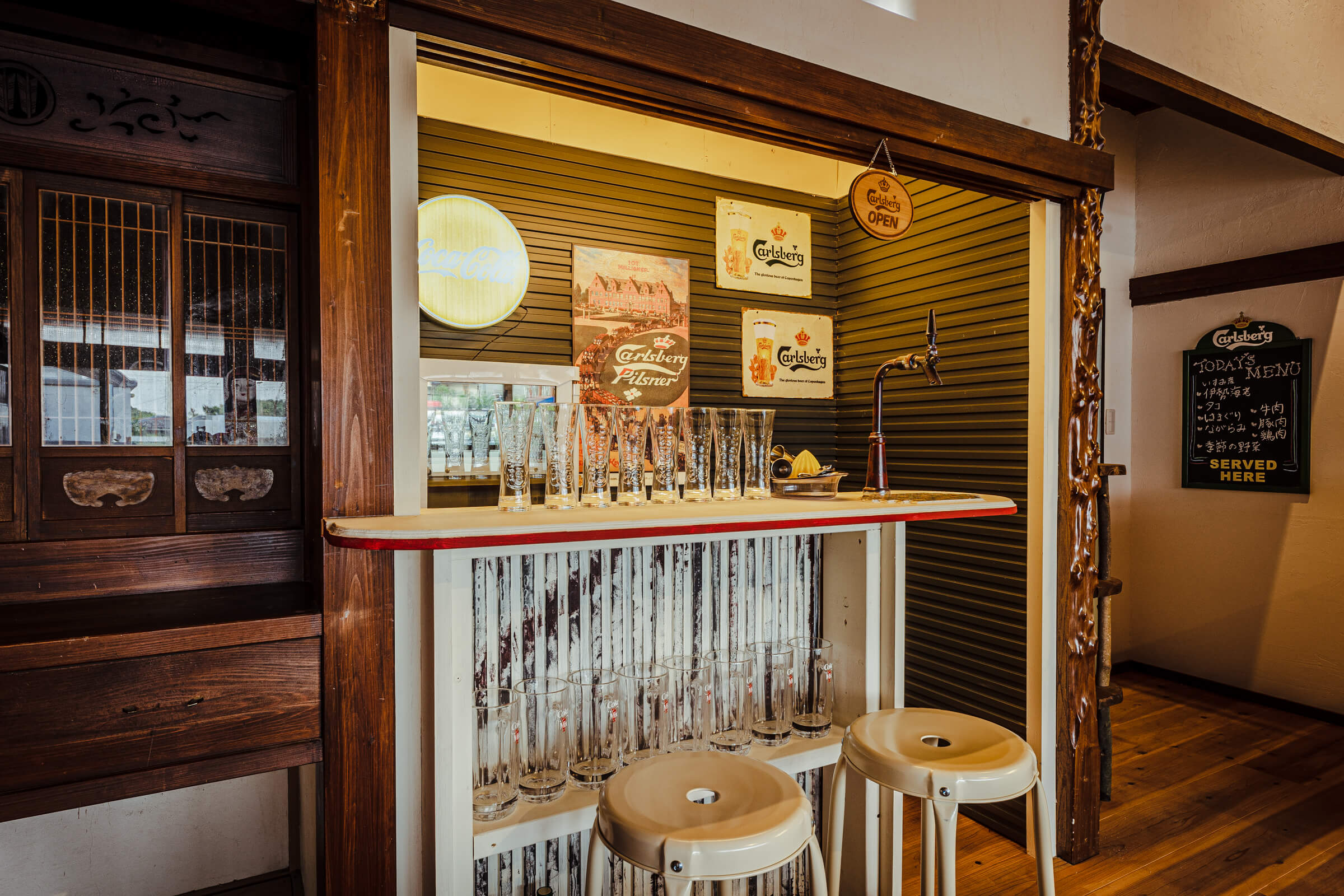 Draft beer tap
Bathroom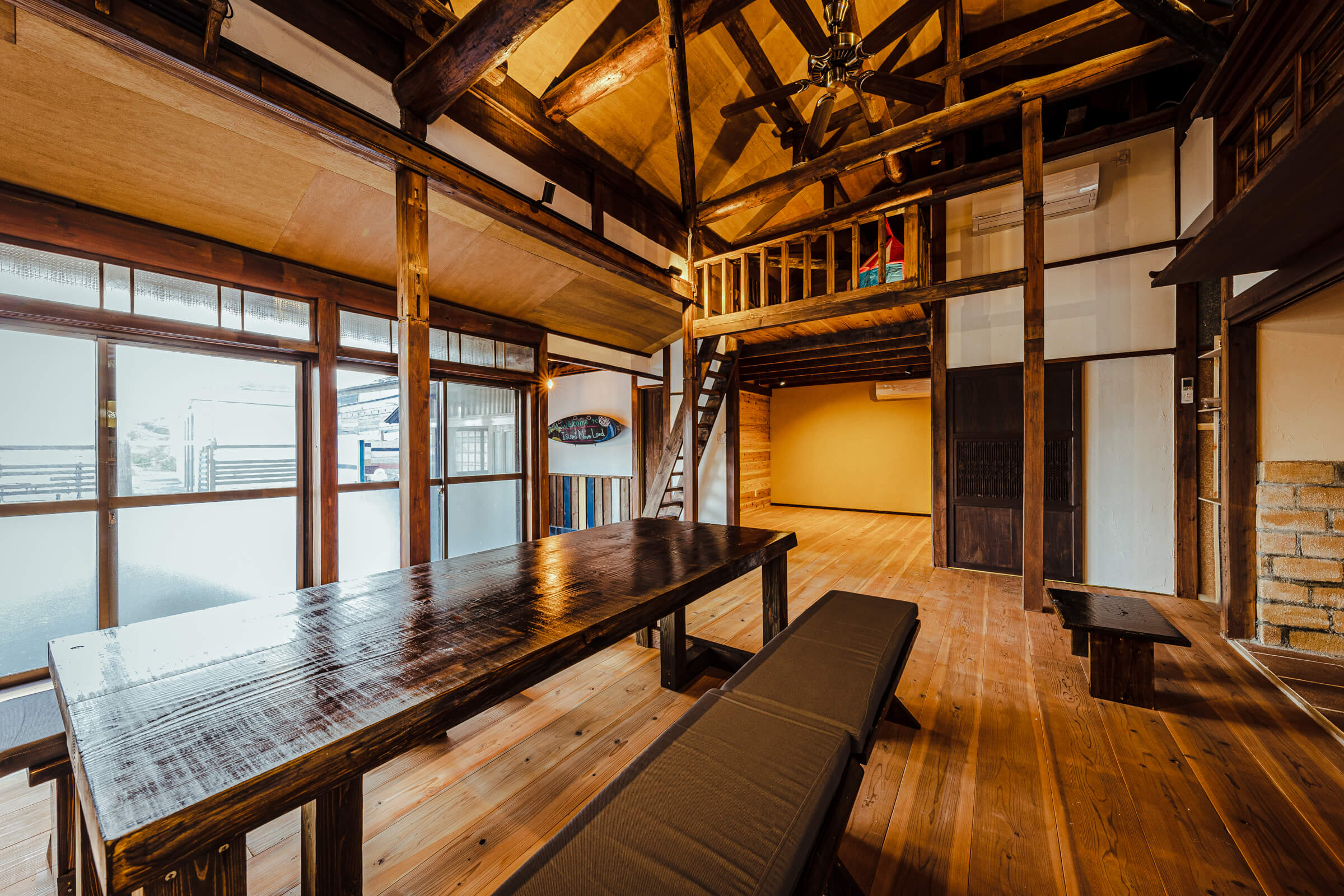 Loft and bedroom
Lodging Details
| | |
| --- | --- |
| Number of guests allowed | 4~8 people |
| Sleeping arrangements | 8 futons (2 bedrooms+loft) |
| Amenities | Bath and face towels, body wash, shampoo, conditioner, toothbrushes, slippers |
| Accommodations | TV, Amazon Fire TV Stick, AC/heater, refrigerator, rice cooker, electric hotpot, ice makers, draft beer tap, toaster, hot plate, hair dryer, microwave, baby chairs (x3), training gym, wine fridge |
| Pets | Allowed |
| Wi-Fi | Free |
※The property manager resides on-site in a different wing of the house.
※A cat also lives on the property who may stop by and say hello from time to time.
House Rules
Check-in & Check-out

Please diligently observe the stated check-in time.
The host may need to adjust the check-in time in the event that check-in is significantly delayed as a result of guest circumstances.
Please return the house to the same condition it was in at time of check-in.
Facility Usage

Smoking is only permitted outdoors.
Please do not take any of the items in the house home with you.
Please keep the rooms tidy.
Please remove your shoes before entering the house.
Visitors other than registered guests are prohibited.
Additional cleaning fees will be charged in the event that the bedding is exceptionally dirty.
Please wash used dishware.
As a general rule, meals other those previously reserved are not provided.
Although BBQing and campfires are not prohibited after 8pm, please refrain from making any loud noises or other nuisances that might disturb the neighbors.
Guests' personal liability insurance will be billed in the event that property, equipment, and/or furniture damage occurs as a result of negligence during their stay.
Trash

Please dispose of toilet paper by flushing it in the toilet.
Please do not flush anything besides toilet paper.
You cooperation in separating trash is appreciated.
Please dispose of plastic bottles by crushing them and throwing them out in the burnable trash bin in the kitchen.
Please dispose of empty cans and glass bottles by throwing them out in the designated bins in the kitchen.
Pets

Up to two small dogs (with cages) are allowed.
Please put the dogs in the cages you bring with you at bedtime.
Do not sleep with your dog (s) on the provided bedding under any circumstances.
You will be billed an additional JPY5,000 in cleaning fees in the event that your dog (s) soils the provided bedding.
Other

Please extinguish any flames after using the BBQ grill and/or firepit.
Given that Isumi City is a rural area with an abundance of nature, please be aware that are a large number of insects especially during the summer months. Please used the provided insect repellent and insecticide as deemed necessary.
Staying at Isumi Neverland
ネバーランドでの過ごし方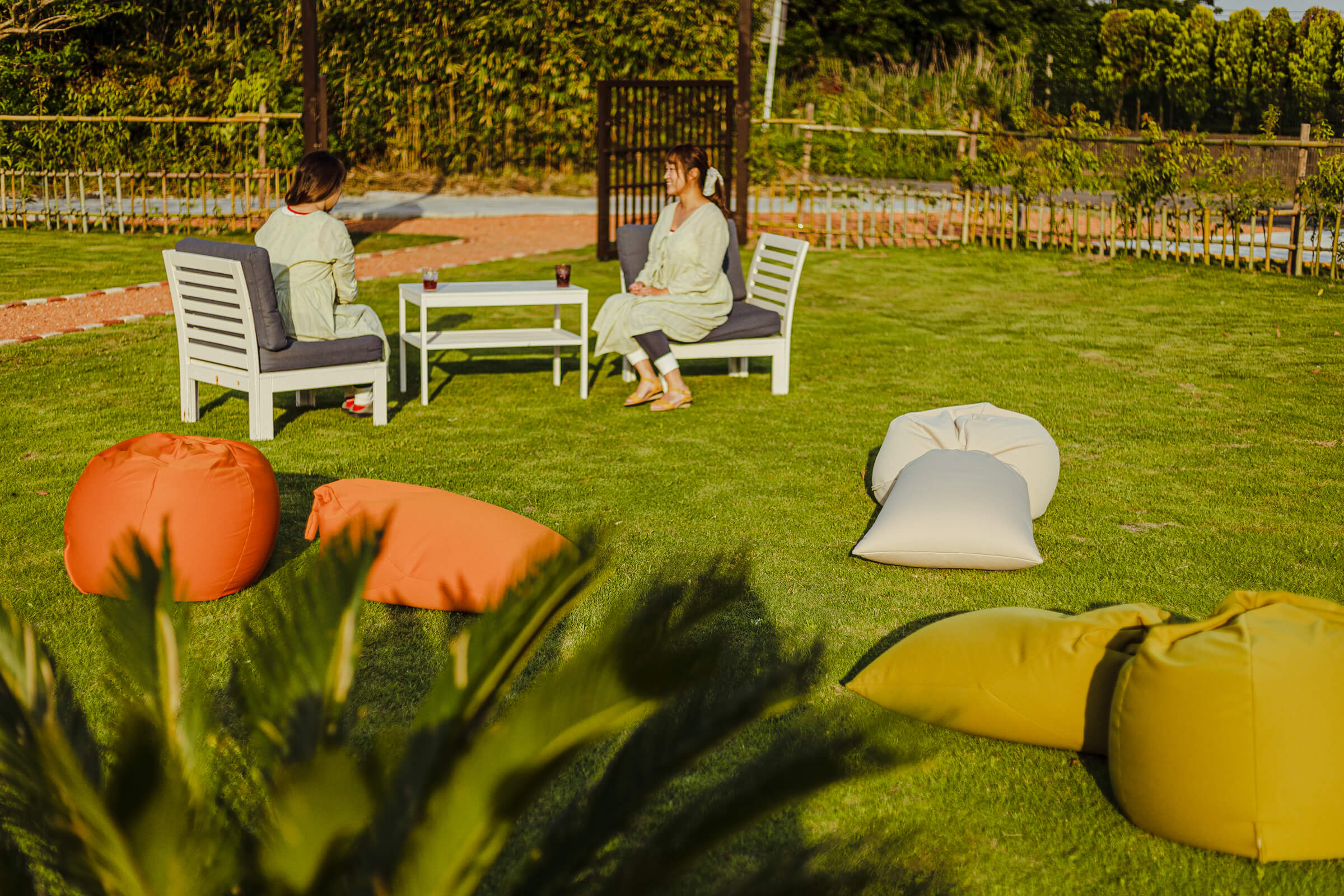 Experiencing Isumi's Natural Environment

A place where you can forget the hectic pace of daily life and get in touch with nature with your mind and body on the spacious grounds. Climb the treehouse and go down the slide. Climb "Mt. Fuji" and play hide-and-seek with your kids in the hideout-like loft. Gaze up at the star-studded evening sky to your heart's content from the treehouse while enjoying a campfire. You can of course also enjoy surfing, fishing, and marine sports in the nearby river and ocean.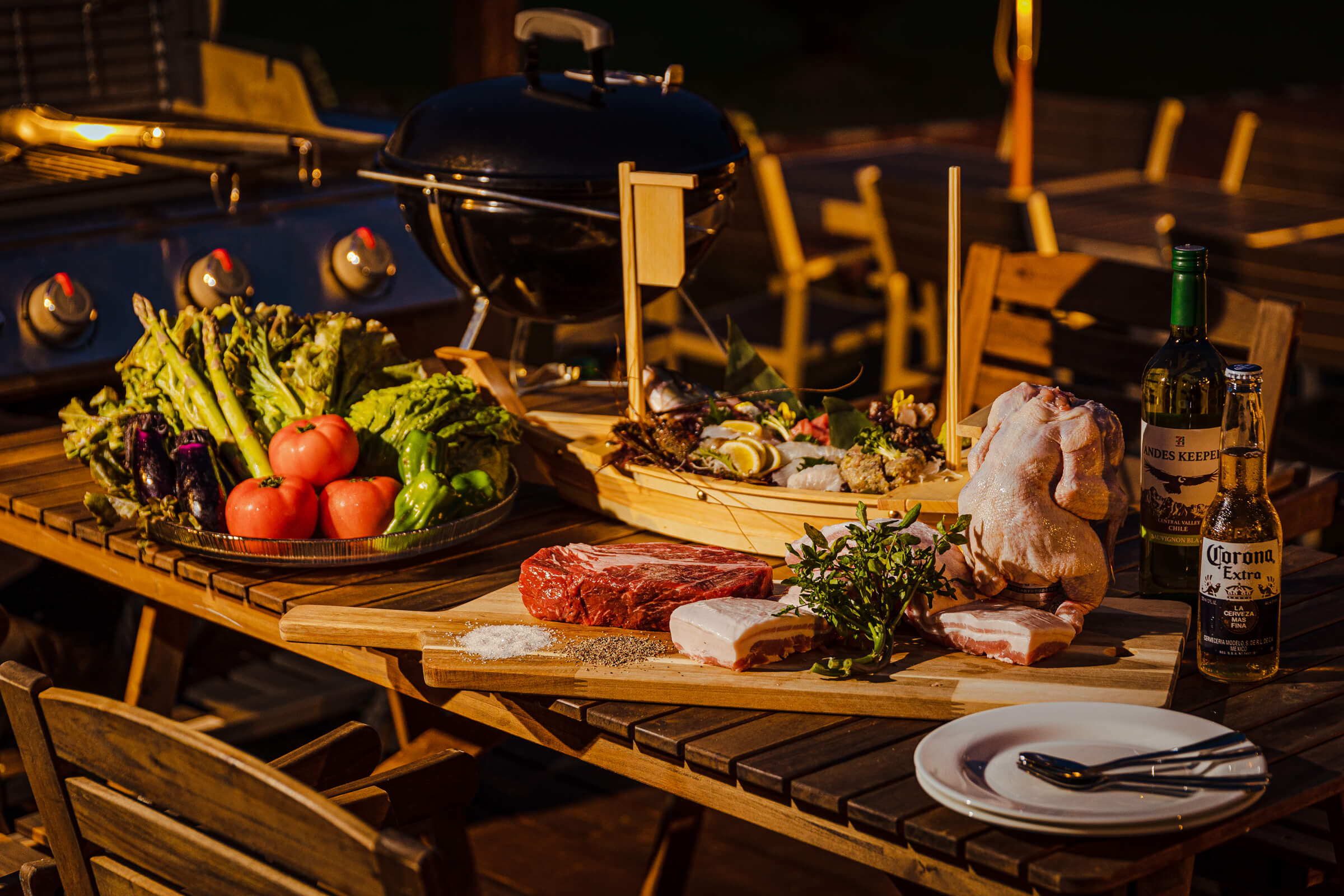 Sample the Flavors of Isumi

Experience the local area through cuisine. Utilizing locally-sourced vegetables, seafood, and meat, chefs from a local partner restaurant will cater your meal. Watch them prepare and serve your food before your very eyes and taste local cuisine. Not only that, but you can also learn about local food and living through interactions with the chef. You can also enjoy even more types of cuisine if you venture forth into town.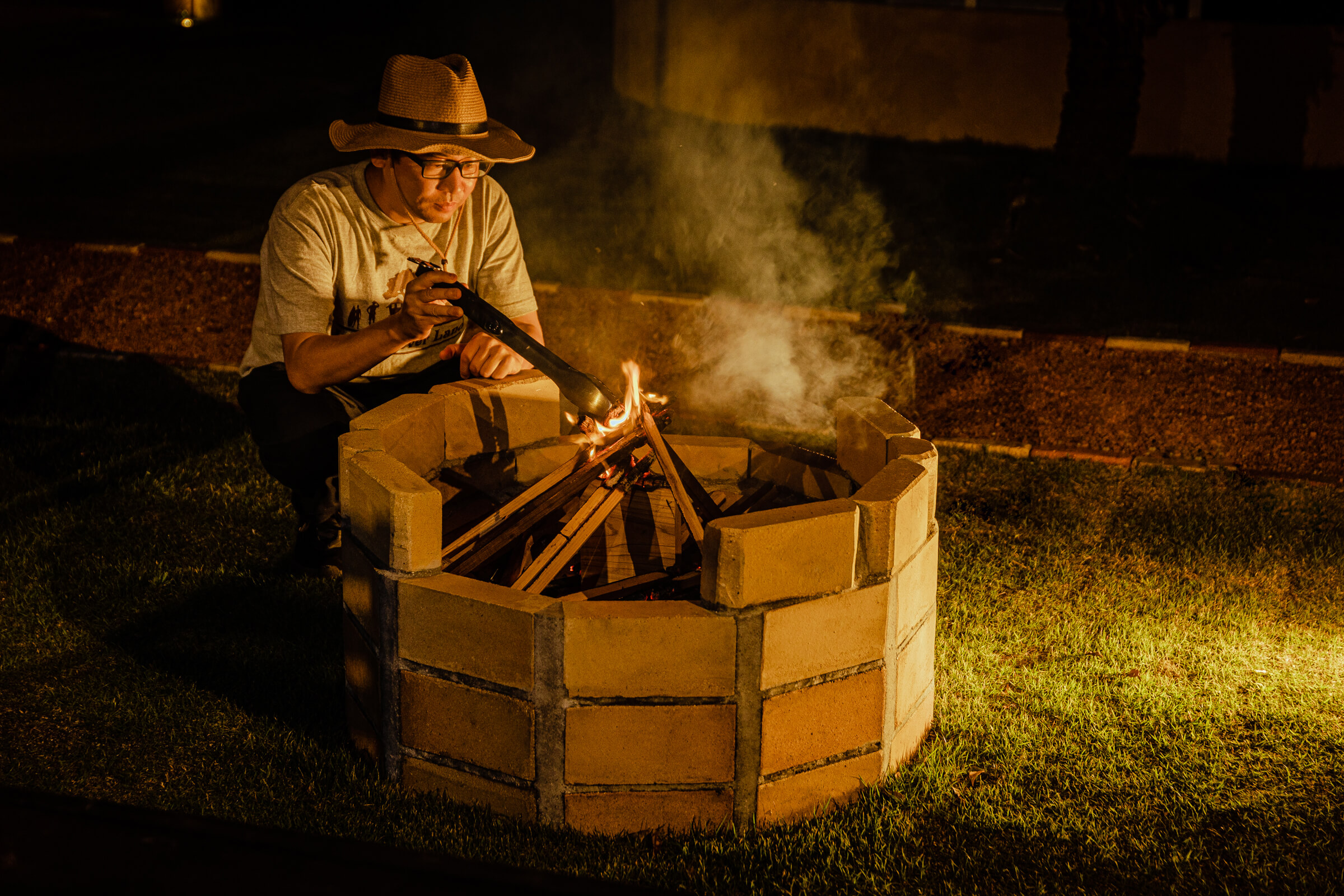 Enjoy the Night

Enjoy a relaxing time around the fire while playing hide-and-seek with the children in the hideout-like loft, gazing up at the stars from the treehouse, or enjoying the chef's catered local cuisine if you're staying with your adult friends.
Isumi City, where Isumi Neverland is located,
is a charming town with abudant nature
that offers both the vast open sea as well as tranquil rice fields
where you can enjoy a variety of activities depending upon the season.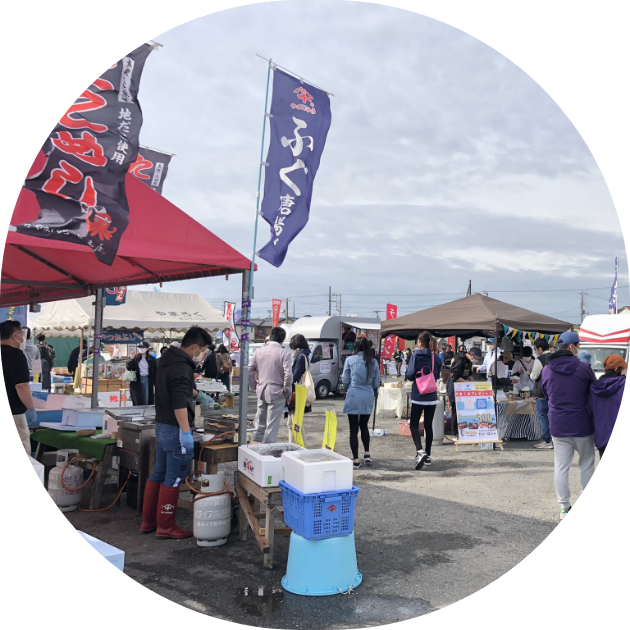 Morning Market

Locally produced, high-quality "Made in Isumi" produce, seafood, and processed goods are offered at the Ohara fishing port. You can try them on the spot or take them home with you as a souvenir. about Morning Market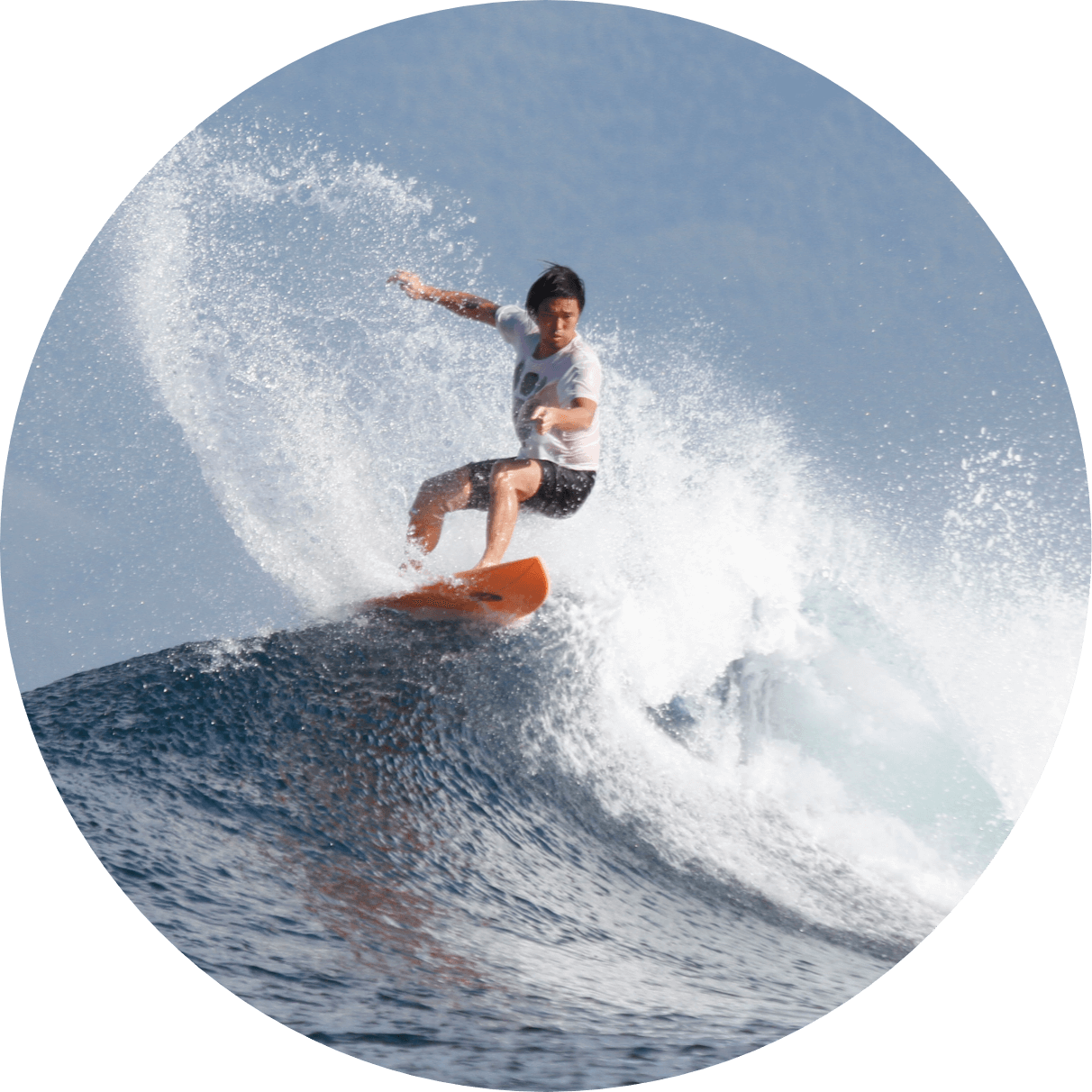 Surfing

Isumi City is one of Japan's most renowned surfing meccas. There are all kinds of waves to suit both beginners and experts alike and has long been cherished by surfers. You can savor the excitement of catching waves while getting advice from the owner and manager, who is also a surfer.

More about surfing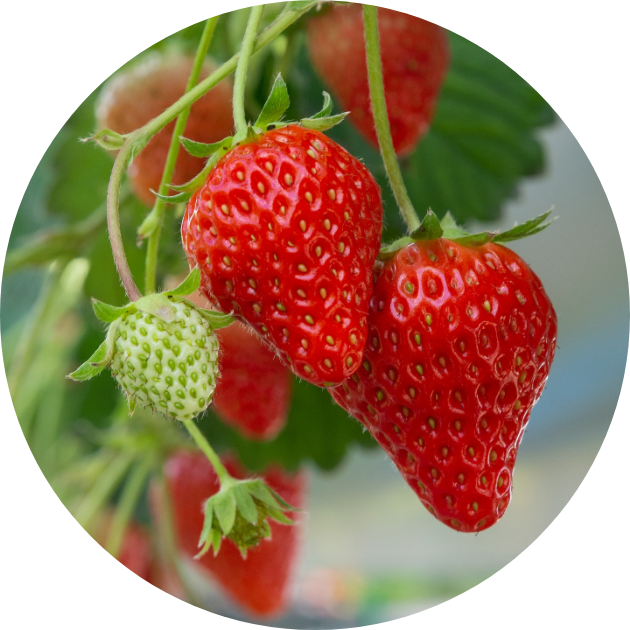 Strawberry Gathering

Strawberry gathering can be enjoyed from April to May. Strawberry farmers cultivate numerous varieties of strawberries which can be enjoyed even with just one visit.
Stand-up Paddle (SUP)

A marine sport originating in Hawaii, SUP features a large board even bigger than a surfboard that provides an experience akin to walking on water in the ocean or a river and can be enjoyed can be enjoyed by both adults and children alike. You can relieve stress by cruising on a SUP board surrounded by nature far from the noise of the city.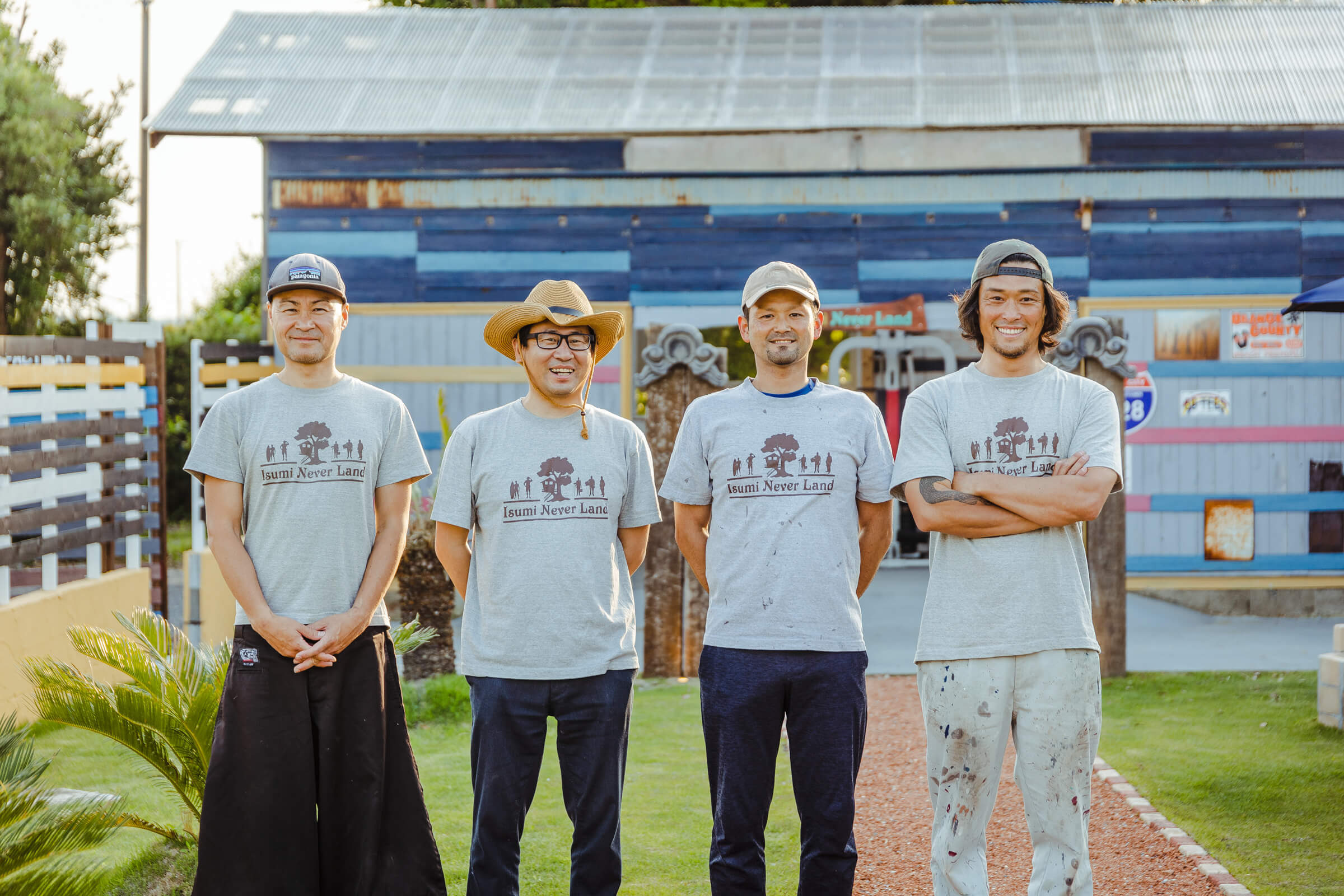 We accept reservations for studio rentals, glamping/camping, flea markets, and more!

This property was built by a bunch of 40-something guys over the course of a year and all through DIY. It can be used as a studio and for camping/glamping, flea markets, and so forth—inquire about rental rates.
In addition, we also accept requests for design, management, operation, and other general tasks pertaining to home sharing and accomodation; feel free to ask us if you have questions.

See images of the project start